A suite of free game-changing tech tools that transform the way you deliver and manage orders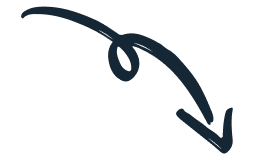 Key Features
Access to iCARRY Web & Mobile App
Get instant access to real-time shipping rates and top carriers through iCARRY's web and mobile app.
Access to API
Manage, sync and automate your order fulfillment process through iCARRY's API Integration and empower your shipping process.

Unlimited Orders
Manage and deliver unlimited orders through our partner carriers.

E-com intergation
Grow your E-commerce business by integrating, orchestrating inventory and synchronizing orders faster.

Live Tracking
Easily track all order statuses from any location.

Shipment Management
Bulk Order Processing
Process, label, print and ship multiple orders in bulk in just a few clicks to different destinations.
Multi Piece Shipments
Group your shipments that contain multiple packages and send them together to the same delivery location.
Multiple Pickup Addresses
Facilitate order fulfillment by adding all available pickup locations to your iCARRY account.
Multiple Users Accounts
Access and manage the same account effortlessly by having multiple users.
Matching with Carriers
Couriers Recommendation Engine
Get matched with the most convenient carrier in terms of delivery time, price and performance through iCARRY's Web and Mobile App.
Courier Integrations
iCARRY matches you with international carriers and takes care of the tax and duty costs calculations and prepares the right paperwork for smooth customs clearance and delivery.
International Shipping
Grow your business globally and boost revenue by reaching customers across the world with faster and cost effective deliveries.
Delivery Management
Send & Receive Notifications by Emails
iCARRY notifies you and your customers about their order status through email, improving customer service.
Send & Receive Notifications by SMS
Group your shipments that contain multiple packages and send them together to the same delivery location.
Chat, Call, E-mail Support
Connect with the iCARRY support team via chat, email, or call.
Recipients Listing
Save your recipient information and details in your list.
Return Management
iCARRY offers you an efficient and easy product returns management process by directly updating your inventory.
Product, Inventory management and accounting
Payments & Orders History
Receive up-to-date information on each order placed and keep track of all the current and past payments.
Product Management
With iCARRY, manage and optimize your products easily.
Catalog Import
Download and export all your products to a file and easily import changes back into your website.
Stock Management
iCARRY's stock management gives you full tracking control over your inventory consistently.
Export & Import Functionality
Export and Import your order's data seamlessly with iCARRY.
Export as PDF
Download your data in PDF format easily.
Integrations
Plugins Counts
Simplify your ecommerce shipping process by integrating your ecommerce platform, orders and inventory with iCARRY's plugin.
Webhooks Integrations
With iCARRY's webhooks, receive real-time information about your orders, shipments and tracking updates.
Support Services
Training & Setup Assistance
iCARRY takes care of your training and onboarding process.
Complaint Communication
iCARRY handles your complaint and solves it to keep you happy and satisfied.
Shipping Tools & Features
Manage Team Members
Give access to iCARRY's account to all the members of your team to help them create and manage shipments.
Live rate Calculator
iCARRY gives real-time shipping rates automatically from multiple carriers.
Branded Tracking Page
Customize your branded tracking page by adding your logo, products, fully customized images with social media links to build a better brand image and experience.
Early COD
Take control of how you receive payments and receive uninterrupted cash flow with iCARRY and get your COD remittance within 2 days of order delivery.
Get started with the
Best-in-Class logistics solution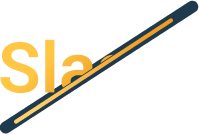 your
shipping costs
today!
Logistics Simplified • Rewards Multiplied
Fill out the form to connect with our
Customer Success Team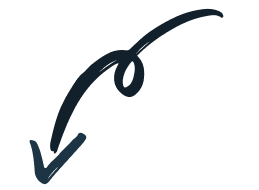 Sign up to access cutting-edge solutions
to help you scale your business