Ship with local & international carriers and streamline your e-commerce operations all on one dashboard!
CARRIERS
On iCARRY, access top notch carriers all in one place and stay tuned as we continuously expand our network of carrier partnerships.
View All

Lebanon

United Arab Emirates

A last-mile delivery start-up offering on demand, same day and next day delivery services to businesses of all shapes and sizes.

With a vast global network and advanced logistics infrastructure, UPS ensures reliable and efficient delivery of packages and parcels to individuals, businesses, and organizations.

Aramex has a network of 40 independent express companies in 54 countries, providing comprehensive courier services.

One of the world's biggest transportation & logistics companies, provides businesses and customers worldwide with a broad portfolio of transportation, e-commerce, and business services.

Achieve the flexibility your enterprise needs with next-day, same-day, and on-demand transportation services and fast local delivery within the GCC.

The official parcel operator service in the United Arab Emirates, and the Middle East's ecommerce getaway.

Careem, known as the everything app makes it easier to ship, track and receive items across the UAE with cash on delivery, same day delivery, and reliability.

The first multi-dimensional distribution company in the UAE, renowned for its service, reliability and customized distribution models.

Provides logistics and transportation solutions to companies operating in the region while focusing on speed and quality of B2C deliveries using its air and road network.

A tech-driven last mile delivery logistics company delivering to partners as well as individuals, empowering them to seamlessly manage their business and personal shipments, respectively.

A leading regional provider of global business, logistics and shipping solutions, Posta Plus helps overcome fulfillment challenges and optimizes convenient shipping. 

A logistics company that simplifies your freight shipping process, reduces costs, and helps you benefit from an enhanced carrier service. 

A transportation and logistics company that offers local and international delivery at the most economic tariff with imports and exports of any size.

A reliable delivery service that operates on-demand and prioritizes customer convenience, so sit back, relax, and have your orders dropped off in no time.

A leading domestic provider of comprehensive delivery and transportation solutions. Falcon Delivers anything to anyone, anywhere inside Lebanon.

One of  Lebanon's leading on-demand Driver App services. Your driver is on-the-go for order pick-ups covering areas all over Lebanon, from and to the city.

Offer dedicated transport and logistics solutions by providing an efficient and reliable local service that mitigates the high costs of door-to-door delivery of goods.

The first 100% green tech delivery company that offers same day delivery within Beirut and its surrounding cities.

A reliable transportation service that delivers all over Lebanon at minimum cost.

A delivery service company in Dubai that offers reliable, quick, and convenient delivery for all your needs.

A credible delivery service that uses algorithms to create optimal routes and dispatch orders to couriers, decreasing delivery time, downtime — and costs.

Allo Taxi is a leading service provider that runs operations according to continually reviewed and maintained quality management in order to ensure efficiency.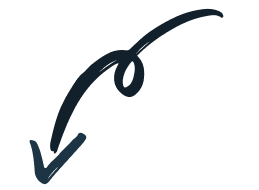 INTEGRATIONS
Streamline your ecommerce operations and enhance customer satisfaction by seamlessly integrating your preferred applications to your storefronts.

A leading cloud-based multi channel commerce platform for managing, and designing stores across multiple channels.

One of the most customizable, agile and powerful ecommerce platforms, that give your storefront the most flexibility.

One of the leading ecommerce platforms, WooCommerce has one of the most adaptable APIs for building an ecommerce storefront.

An integrated platform for your business that enables you to control your store's operations, sales channels, and its appearance smoothly.

An ecommerce platform that allows you to design, build, integrate and control your store's operations effortlessly.

One of the best open source ecommerce platforms offering everything you need to create, scale and run your business operations.
Have a specific inquiry?
get in touch with our team